Introducing Cobram Estate Extra Virgin Olive Oil Pouches
Change how you purchase and consume extra virgin olive oil with the Cobram Estate Extra Virgin Olive Oil Pouches.
Subscribe and save for added convenience with these light weight, recyclable pouches.
Return the pouches to us and we will recycle them with our partner Replas, one of Australia's leading recycled plastic manufacturers.
How to get started
1. Build your bundle.
Chose your bundle and frequency. Pause or cancel anytime.
2. Receive your package.
Decant into your premium ceramic bottle and enjoy your fresh extra virgin olive oil.
3. Send your pouches back.
Use the pre-paid envelopes to post your pouches back for recycling.
Mixed Bundle
Mixed Bundle
2 x 600ml from the Everyday Essentials range and 1 x 600ml Ultra Premium.
How to use your EVOO Pouches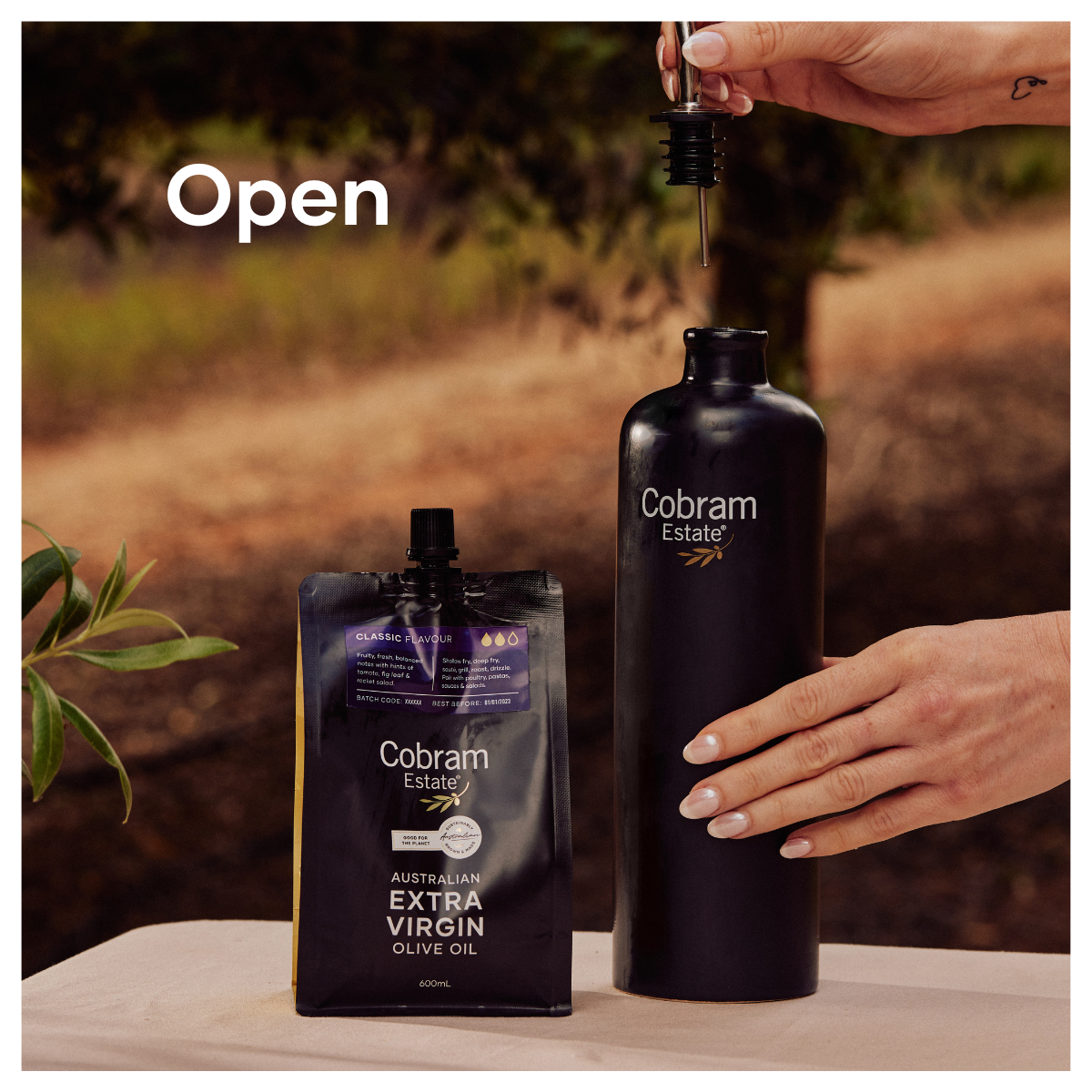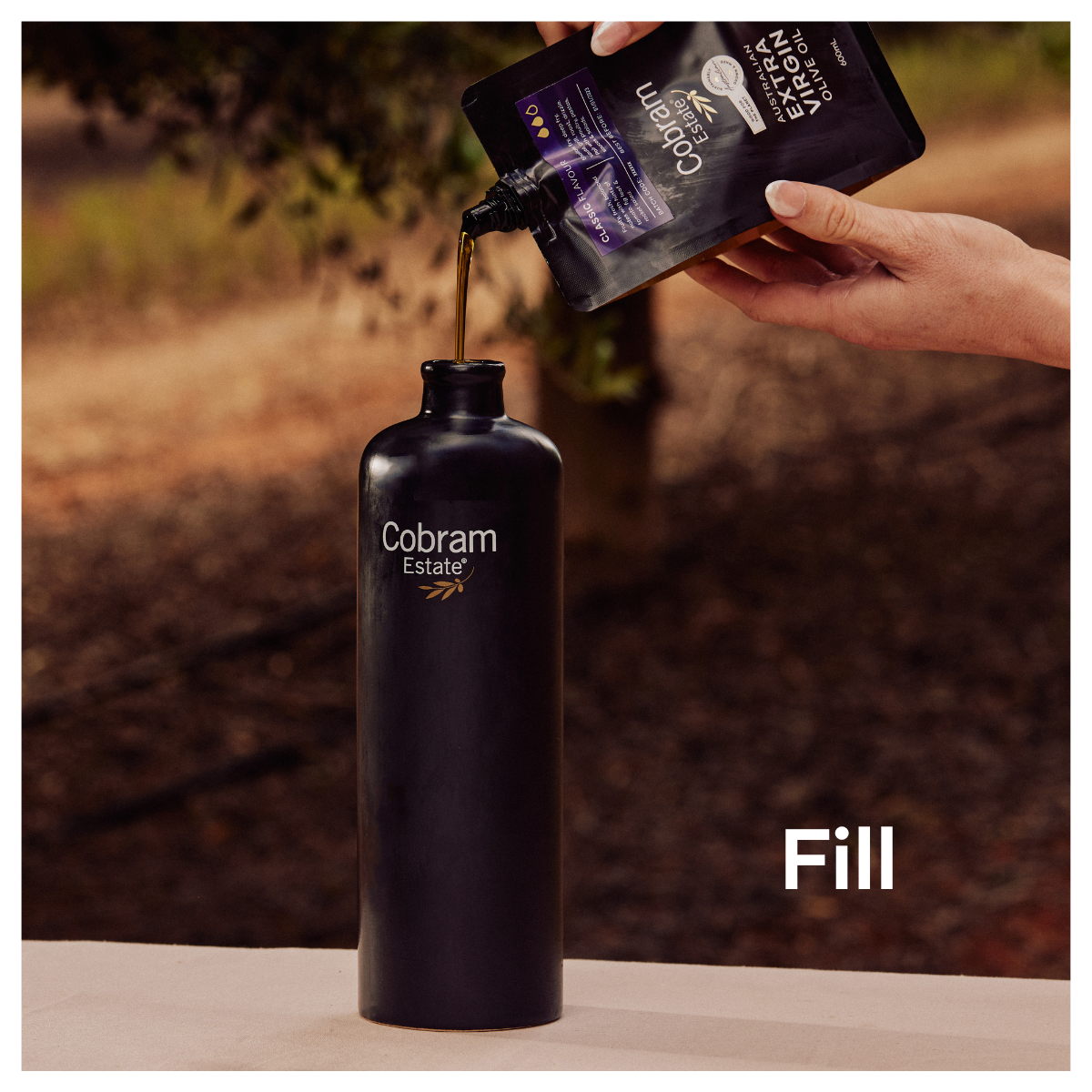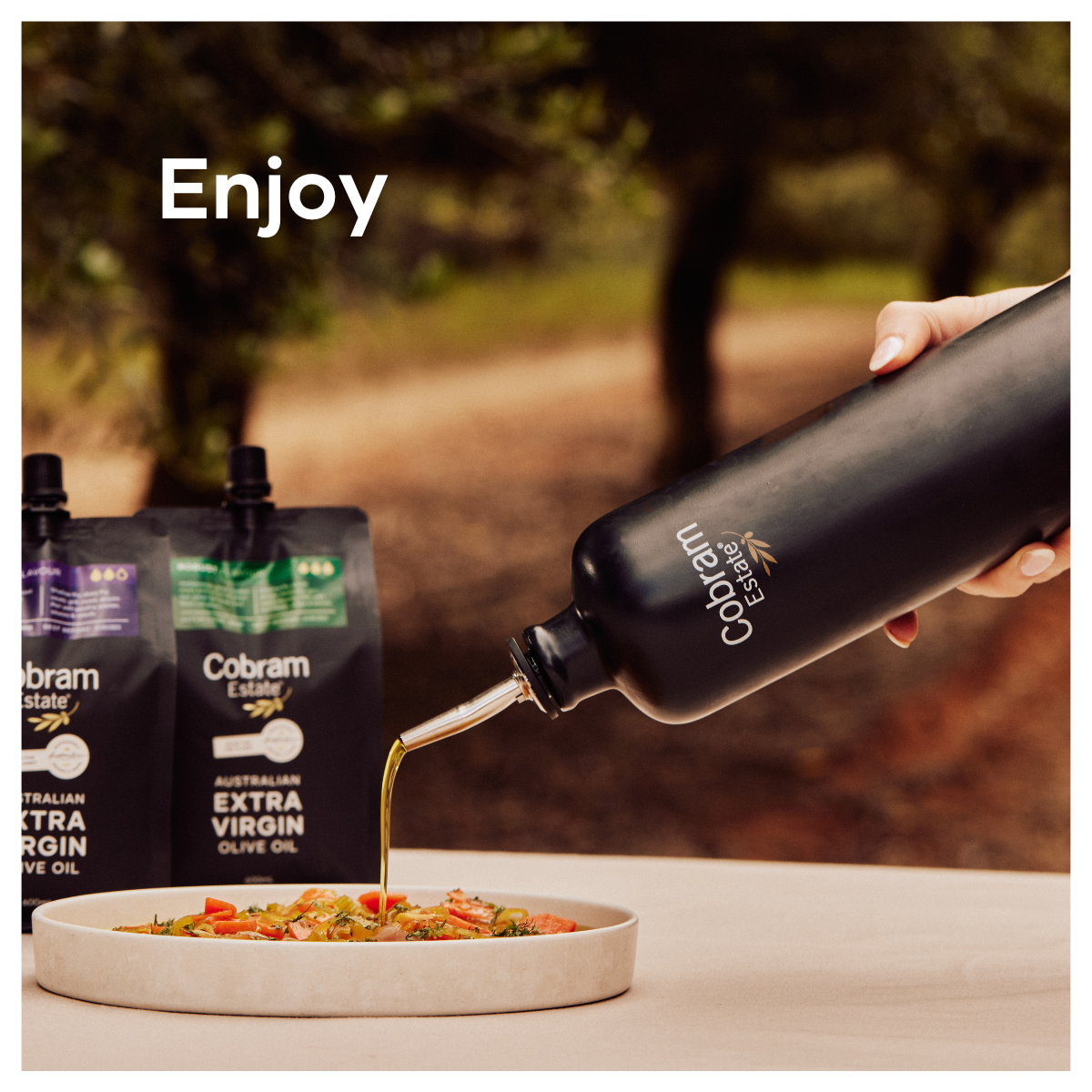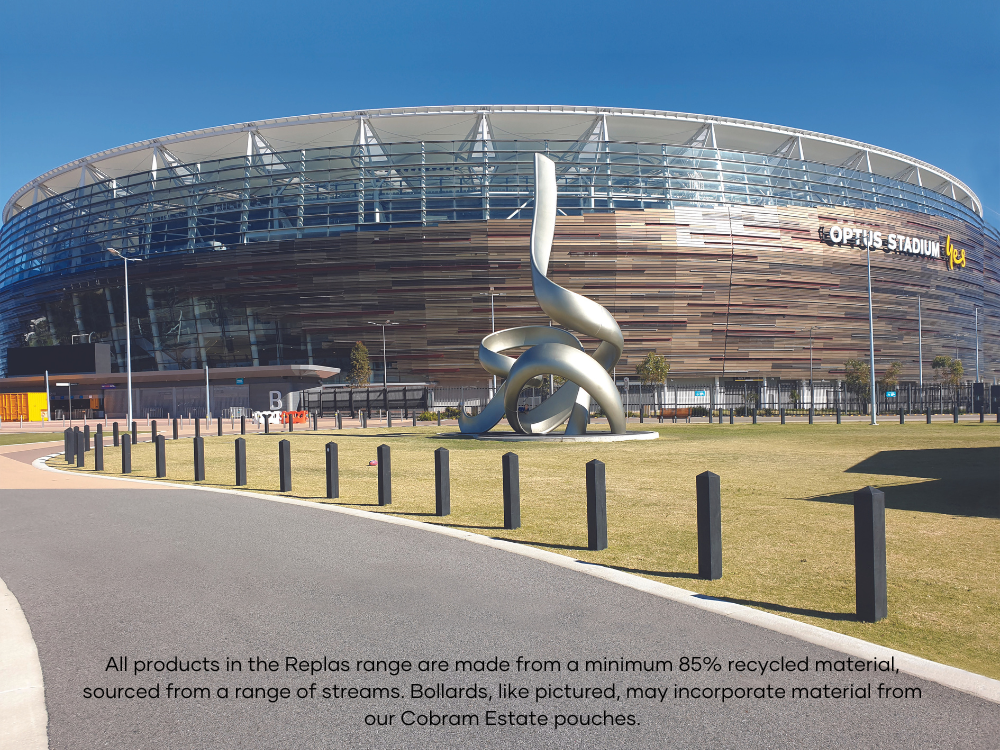 How we recycle our pouches
We work with a local Victorian company, Replas, to turn your empty pouches into sustainable plastic products.
Replas believes that plastic never truly goes away. Through processes they have developed over 40 years, they are able to take end-of-life plastics and repurpose them to create cost-effective, industry-grade products such as park furniture, civil and plumbing products plus community infrastructure like bollards and roadside posts; providing Australian businesses, local governments, stadiums and more a responsible, sustainable alternative to traditional timber, concrete and virgin-plastics.
Subscription FAQ's
How do I change or cancel my upcoming order?
1. Go to your account page, and click on Manage Subscription button.
2. You'll be redirected to all your subscriptions, now you can either click the Cancel Subscription button directly from here or you can go and see the details of your subscription via the See More Details button and cancel the subscription from the details page.
3. Upon clicking the button you'll be prompted with a popup asking for the reason for cancelation, additionally you can describe your reason on the text area. Once done click on Cancel Subscription
How long can I keep my oil in the ceramic bottle for?
For maximum benefits, we recommend to best consume your oil within 4-6 weeks of decanting.
How should I store my pouches?
We recommend for you to store your pouches in a cool dark place, away from direct light and heat.
How do you recycle my empty pouches?
We work with a local Victorian company, Replas, to turn your used pouch into sustainable plastic products.
Will I receive a free Cobram Estate ceramic bottle with my order?
When you sign up for a subscription, you will receive a free premium ceramic bottle with your first order. Additional ceramic bottles can be purchased for $15.00
Can I buy the EVOO pouches and ceramic bottle without signing up for a subscription?
Yes, our range of pouches and premium ceramic bottles can be purchased as a once off, or via an ongoing subscription.
How do I wash my ceramic bottle?
It is important to thoroughly clean and dry your ceramic bottle with soap and warm water, prior to your first use and each refill.
Refilling the bottles time and again, there will be oil residue that goes rancid and can taint the flavour of the next batch of fresh
oil it is filled with. Decanters are also often stored in handy places, such as next to stove tops, which also contributes to the hasty decline in quality of the oil.
We recommend storing in a cool dark place away from light and heat.