Learn more about our olive groves and how we create our award winning extra virgin olive oil.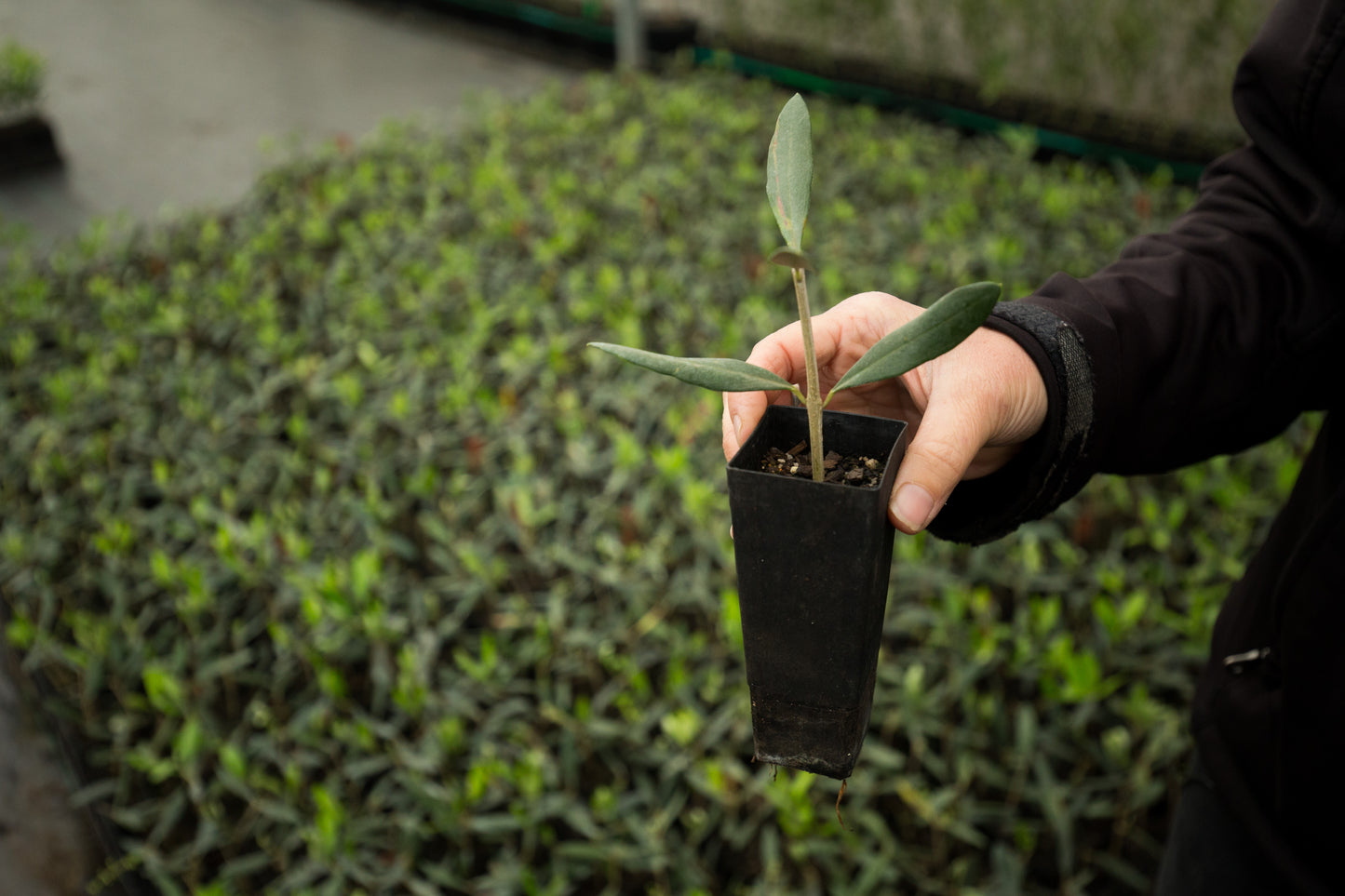 The Nursery - Lara

Tiny cuttings are taken from the best quality tree branches on our olive groves. These are transported to our nursery in Lara, Victoria.

After 12 weeks, the cuttings have grown roots and are ready to be placed into pots and moved into the climate controlled shade house, where they are monitored 24/7.

After 18 months, the cuttings develop into plants. They are assessed before being toughened up under a hail net. Those that thrive are graded, pruned and transported to one of our olive groves in regional Victoria for planting.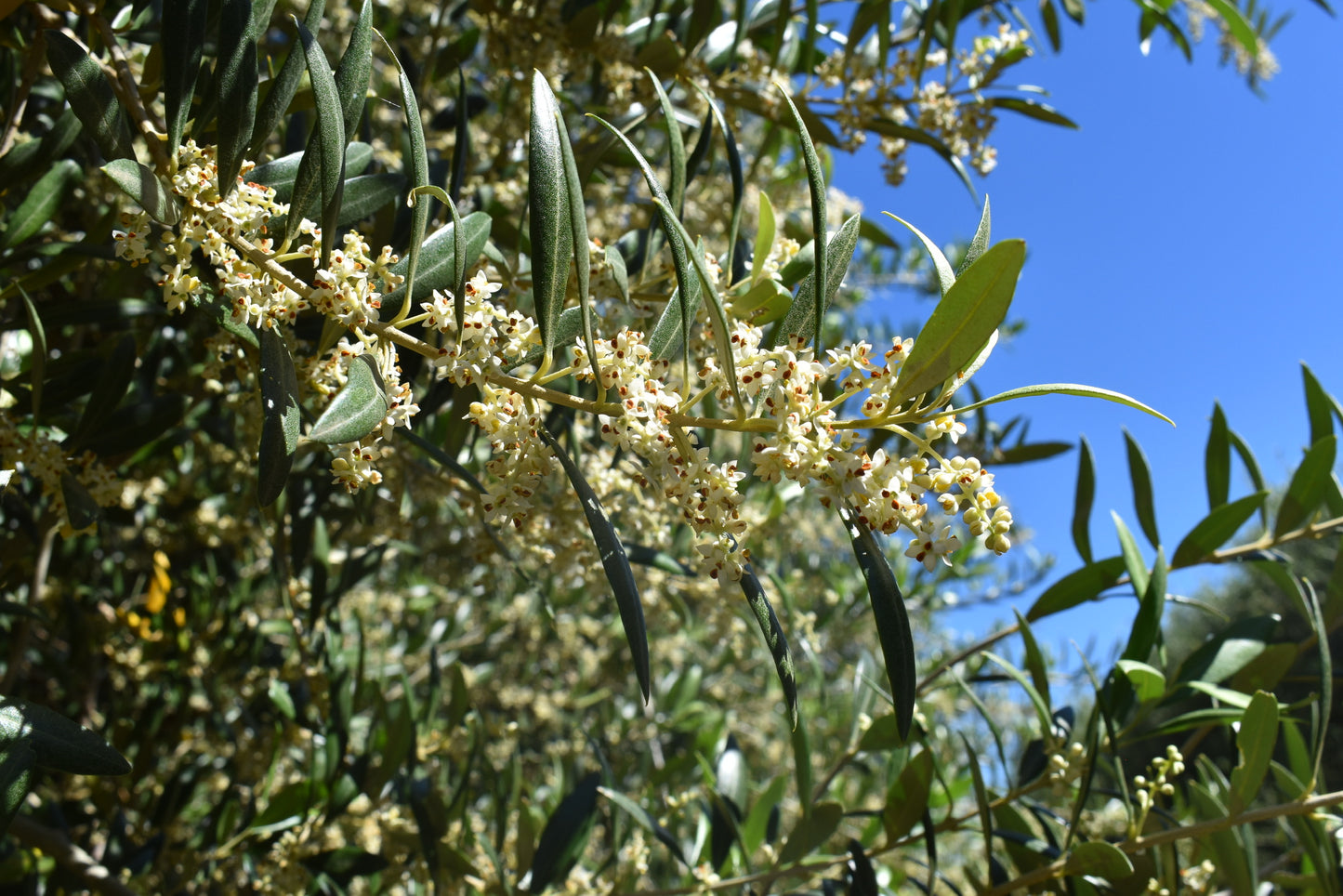 The Olive Groves in Regional Victoria
Once mature, the seedlings will be planted by hand in pristine soil on our olive groves where they will live for years to come.

Through each season, the trees get exactly what they need to be ready for our harvest. From frost prevention in winter, to feeding and pruning in spring and watering in summer.
In November each year the trees will produce flowers. Over the coming months 1-2% of the flowers will turn into fruit.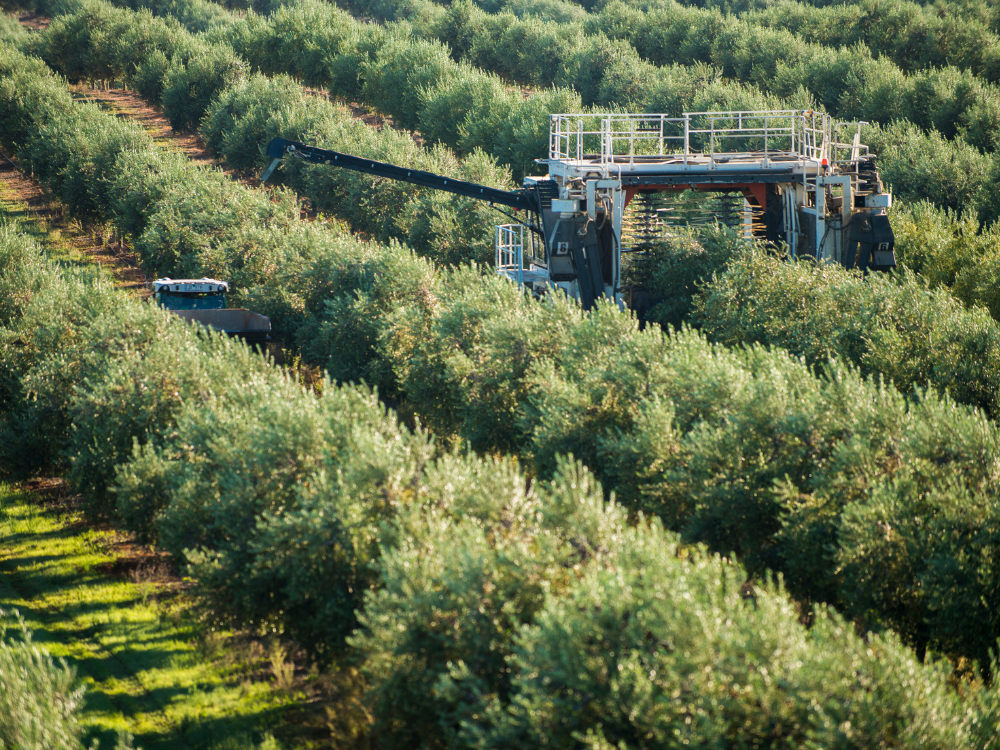 Ready, Set, Harvest
The fruit is now at optimal ripeness so it's harvest time! During the harvest period, we work 24 hours a day on our olive groves to harvest our olives when they are at their best.
Our innovative harvesting machines, the 'Colossus' and 'Optimus', gently shake the olives from the trees and deliver them to our tractors for loading into trucks to be transported quickly to our onsite mill.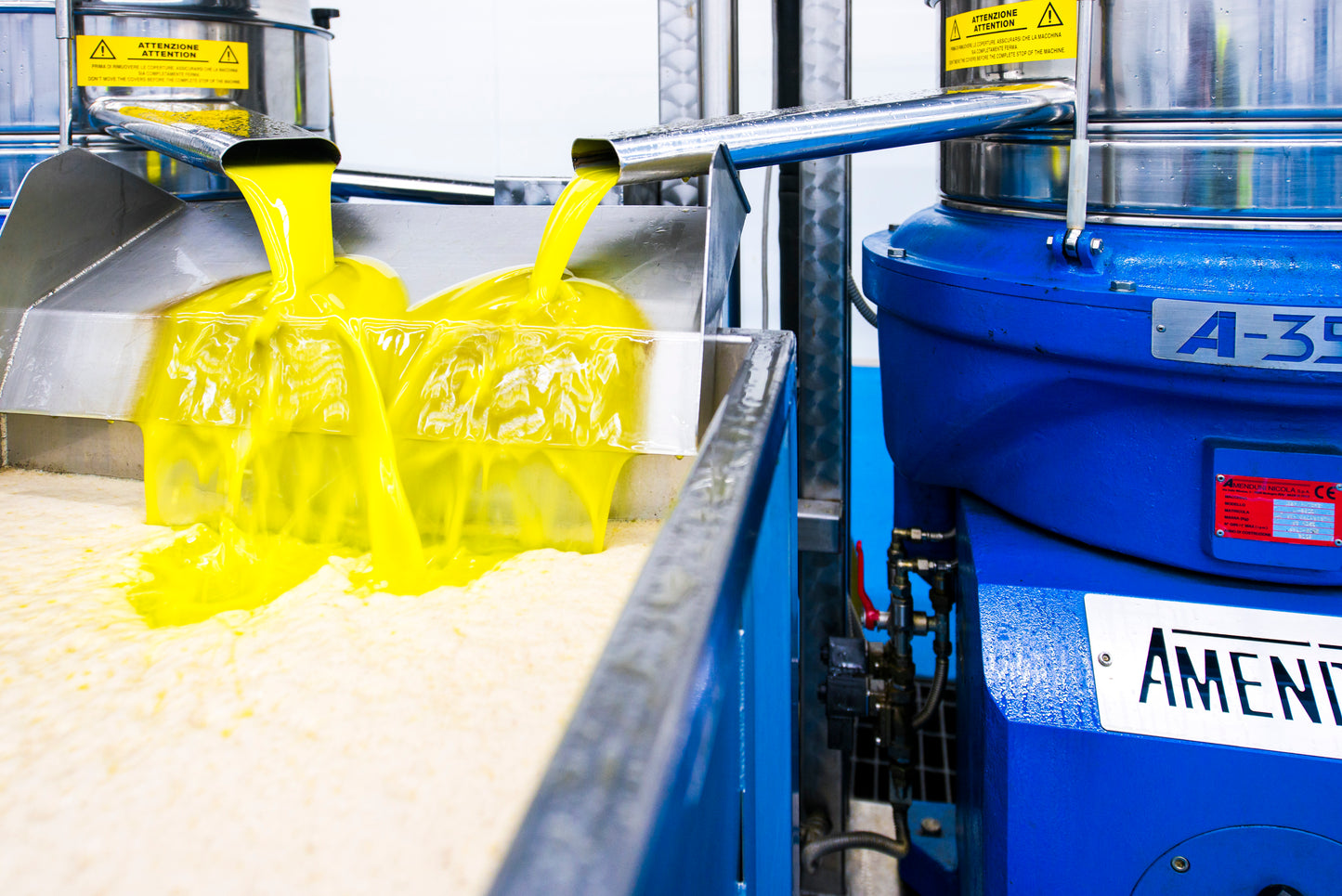 Production
Once harvested the fruit is quickly transported to our onsite mill within 4-6 hours, to be cold pressed. This delivers freshness fast, resulting in a premium quality extra virgin olive oil.
To ensure the oil is extra virgin grade, the oil undergoes laboratory testing and taste testing. The oil is tasted to understand bitterness, fruitiness and pungency - this allows us to create premium quality blends for you.
To lock in freshness and taste, the oil is stored in specially developed, temperature controlled tanks before being transported to our bottling facilities in Lara, Victoria.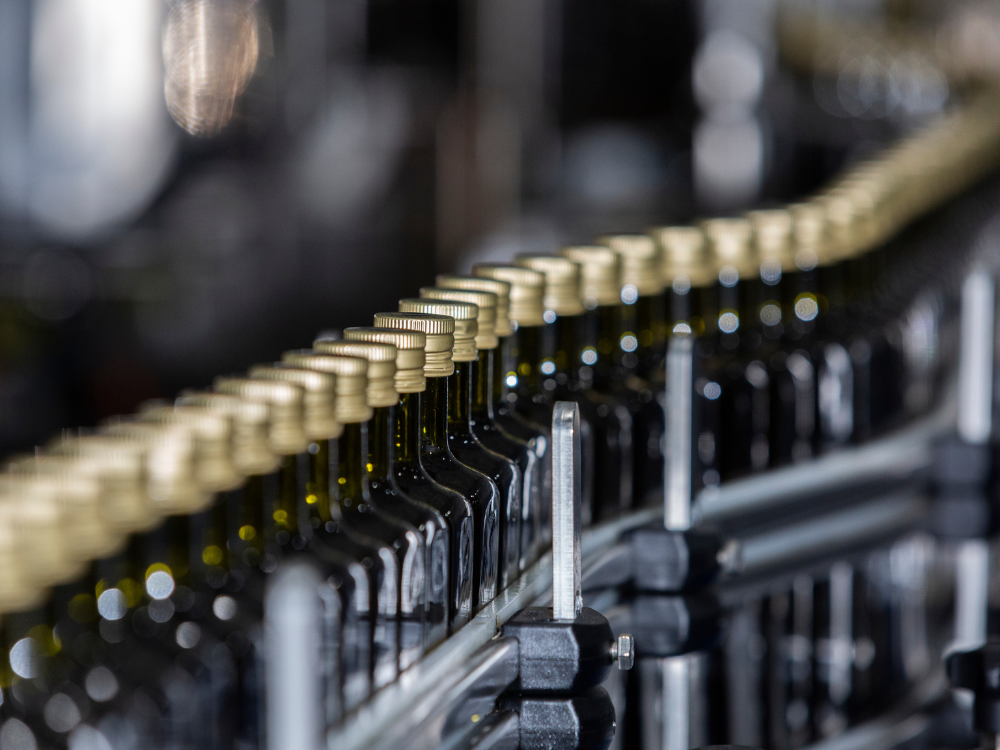 Bottling
Once the oil arrives, it is pumped from delivery trucks through a matrix of pipes to our tank farm, where it gets allocated to the bottling line.

The bottles are filled, capped with our signature pop up pourer, labelled and printed with the batch code, best before date and year of harvest. The line can produce up to 13,000 bottles per hour. Carton packaging is the final step in this process before being delivered to you, our customer.
Shop our range of top quality Australian Extra Virgin Olive Oil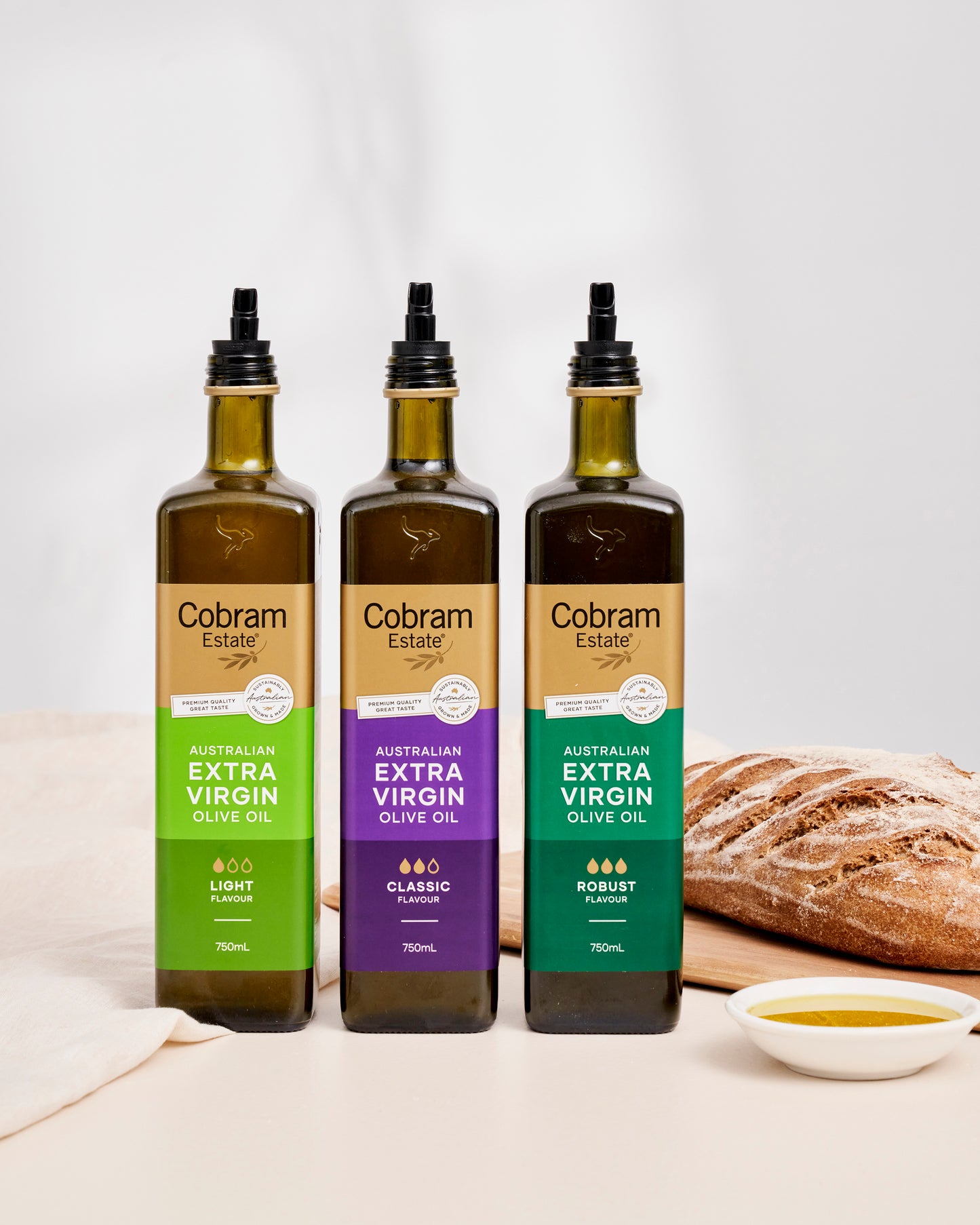 Everyday Essentials
Our best sellers. A collection of extra virgin olive oils available in Light, Classic or Robust flavour for everyday use in your kitchen.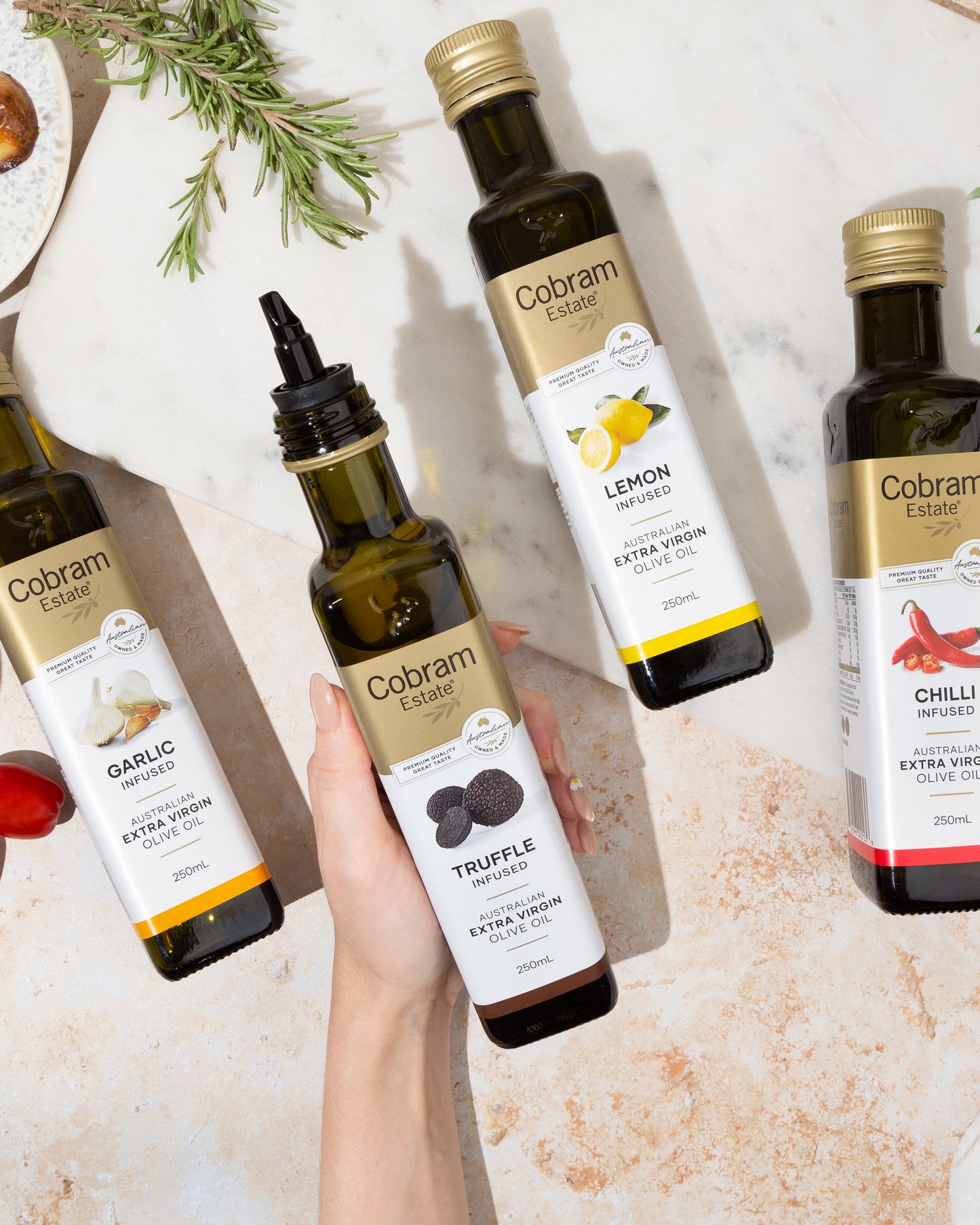 Infused
A collection of extra virgin olive oils infused with delectable flavours to bring new dimensions to your cooking and a world of taste to your table.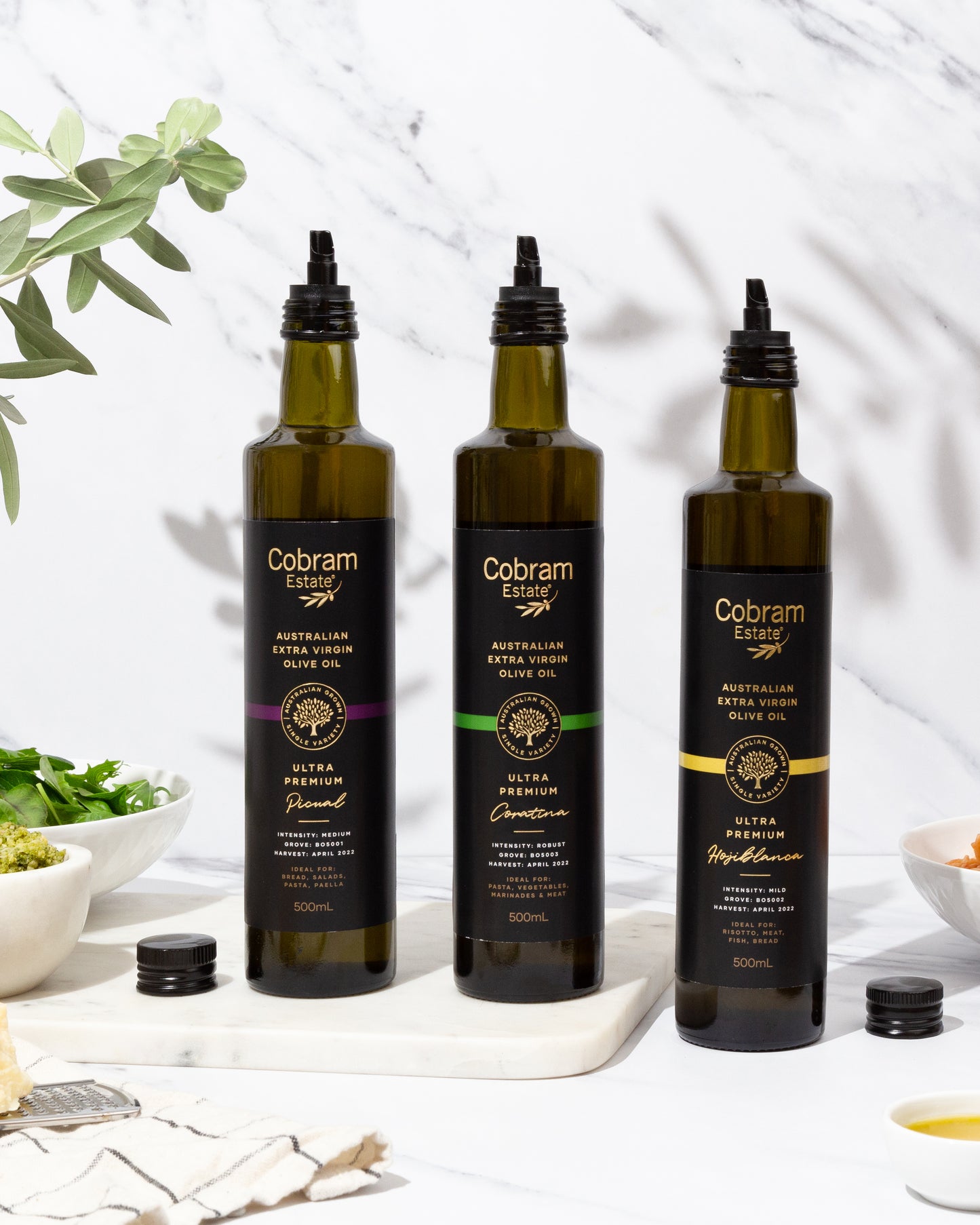 Reserve Collection
Our range of single varietal, ultra premium extra virgin olive oils that boast exceptionally fragrant and complex flavours.